Do you suffer from Stage Fright? Fear of Public Speaking?
Performance Anxiety? Imposter Syndrome?
Marti MacEwan, MA, LMHC, says stage fright is
"the fear of doing anything for someone else's consideration or enjoyment",
and she knows you don't have to live with it in any form.
Watch Marti's introduction to the Stage Fright Cure.
Marti has created a FREE e-book that will explain The Stage Fright Cure in even more depth.
You will discover how you can achieve true comfort and confidence in any performing situation, on or off the stage.
Most people give you tips to manage performance nerves, not cure them.
But Marti MacEwan's method will free you from stage fright, performance anxiety or fear of public speaking – in any setting.
A real cure would have to make a lasting change, not just be a band-aid for the moment.
With The Stage Fright Cure, you can be free!
"This is a unique approach to overcoming any kind of stage fright or fear of public speaking.
Take it from me. Marti's method is really different and it really works."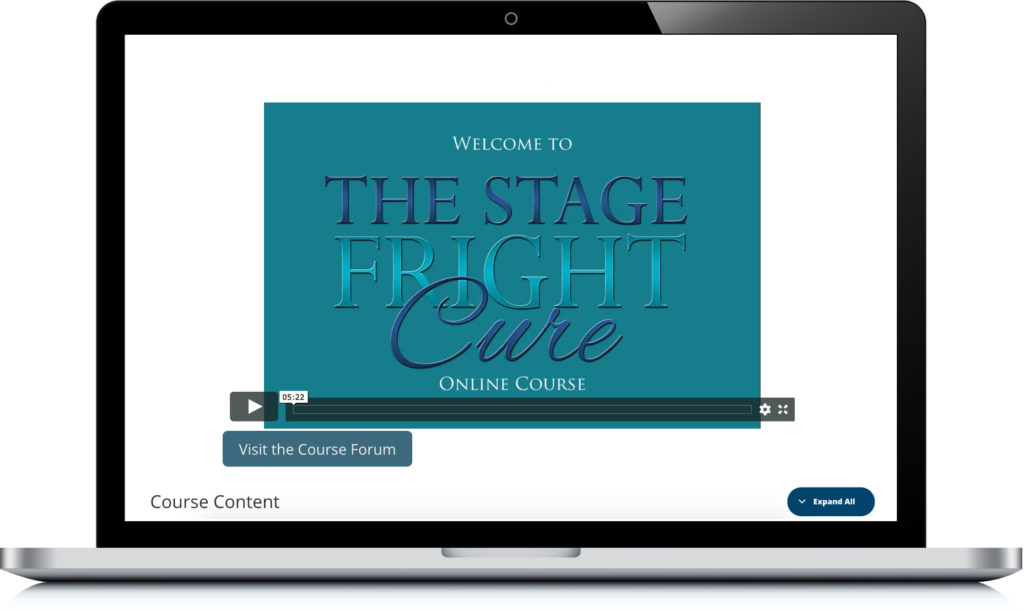 "This course is extremely well done and thorough from beginning to end. All of the modules are clear and right on target. The support Marti offered was invaluable."
Private Coaching with Marti offers you one-hour, confidential sessions as well as the Stage Fright Cure book with companion videos.
With the invaluable advantage of Marti's expert personal attention, you get right to the "heart of the matter" — targeted specifically to the source and solution for your fear of speaking or performing.
You will learn to apply all of the methods taught in the book and videos, the Rapid Relief Process itself, and more strategies . . . all tailored to your unique history and circumstances.
Start your journey to freedom today.
Have questions? Reach out.