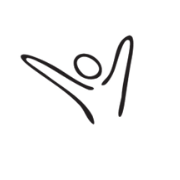 The Rapid Relief Process™
Come learn the Rapid Relief Process™,
the cornerstone of The Stage Fright Cure
and powerful emotional self-healing and stress management method for any situation in your life.
What is the Rapid Relief Process?
The Rapid Relief Process is a set of practical mind, body and energy "exercises" that have the immediate effect of clearing, integrating, grounding and strengthening your energy regarding any area of your life.
Practicing the exercises while focusing your attention on a particular thought, feeling, memory, prospect or purpose, changes your experience of whatever the object of your focus is, for the better, right away.
As a result, you feel more calm, centered and clear. This can be applied to any kind of stage fright, yes, but also to any other issue in your life.
This idea may be familiar or foreign to you. In either case, don't dismiss it. Keep an open mind and give it a try. (This isn't the same as anything you've run across before.)
It also isn't necessary to "buy it" for this to work. This is not just the placebo effect. I have been witness to this phenomenon for over two decades now, documenting consistent, positive, lasting changes time and time again. There is no doubt these effects are real.
Don't close your mind to it or you won't give yourself the chance to reap the benefits.
Next Class Date To Be Determined
If you are interested in being notified of future Rapid Relief Process class dates,
please let me know by email at marti@stagefright.com.
I  want to teach you the Rapid Relief Process(TM), a practical self-help method that immediately brings down your stress level and reduces any emotional distress you may be experiencing in any area of your life. The Rapid Relief Process can also be used to amplify positive feelings and capacities that you can bring to any situation.
It's true that the Rapid Relief Process is a central part of The Stage Fright Cure for stage fright, performance anxiety, fear of public speaking and impostor syndrome –  but that is only one use for it.
In this class, I will teach you how to use it for whatever stress or distress you are experiencing in any  area of your life.
You will not need to disclose what you are working on in the class. This is a private inner process. You will still experience positive results.
I hope you will join me soon and see what I mean.
And, you are welcome to attend as many classes as you like. Future dates will be made available.
I would be grateful if you would share this page with people you feel might benefit, or simply share rapidrelief.com, with your family, friends or colleagues.
With warmest regards,
Marti MacEwan, MA, LMHC, DCEP
marti@stagefright.com
Call or text: 206-551-2909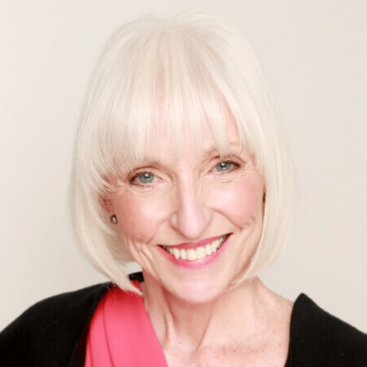 In this 2 1/2-hour, live, on-line class
You will learn the Rapid Relief Process(TM): the original method I co-developed with Stephanie Eldringhoff, MA, LMFT, that brings about immediate improved emotional well-being and ongoing personal development. 
I will personally guide you through  the Rapid Relief Process step by step, live, so you can experience for yourself the immediate reduction in your tension or stress regarding whatever may be going on in your life.
I will provide you with follow-up videos so you can use the Rapid Relief Process on your own, anytime, anywhere, for anything.
What people are saying.
These comments are from a recent survey of people who have attended the class.
According to the survey, 100% of participants reported feeling significantly better about the issue they were addressing at the end of the class.
Here are some comments:
"Admittedly, I was skeptical when I initially attended the first class; however, I am firm believer now . . . after completing 2 classes on 2 totally different topics! The Rapid Relief Process works!!"
"Because of the Rapid Relief Process class, I not only cleared up a couple of issues I was working on, I made huge strides toward growth & possibilities that I had not had before."

"It's well put together, well taught, and the effects last long after the class is over."
"Now I am very present in my music and performing."

"I feel very fortunate to know about this tool to help relieve anxiety – and other things too."
"Problem – What Problem ?"
"I have attended the RRP classes to relax and get relief from life's little stresses. It is more effective than yoga for me when I feel stressed out."
"You are offering a lifeline through these workshops! This is profound work and I tell everyone about it!"
"My issue was low energy and that has reversed."
"After the class, I am calm and at peace with myself and others."
" I felt a discernible drop in negativity toward myself about my book. It has stuck, and I'm very thrilled about that."
"Feeling definitely less stressed and more relaxed."

"Keep up the awesome work with this approach. It's accessible and comprehensive." 
"Marti is a wonderful teacher. Because she is inspired and enthusiastic, the energy is contagious! She is well-versed in her knowledge and shares many examples that make it applicable. I'm so happy to hear this process is finally being recognized by health professionals and can now be applied for credits."